Videos: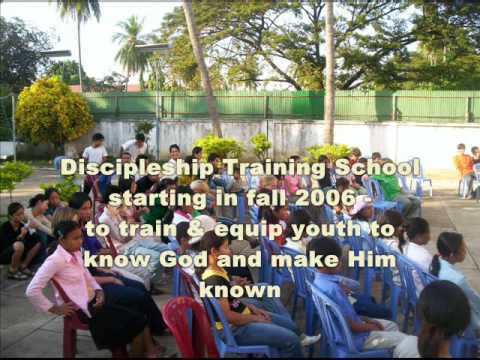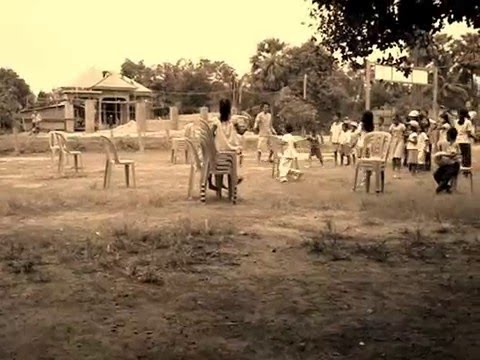 More videos
Battambang
Battambang is Cambodia's second-largest city (urban area population 124,290 according to the 1998 census) and the capital of Battambang Province. It is an elegant riverside town, home to some of the best-preserved colonial architecture in the country. Until recently Battambang was off the map for road travellers, but facilities have recently been improved and it makes a great base for visiting the nearby temples (Phnom Banon, Wat Ek Phnom...) and villages. It's a secondary hub on the overland route between Thailand and Vietnam, and if National Highway 6 from Poipet to Siem Reap is ever upgraded it'll become an even smaller hub. The network of charming old French shop houses clustered along the riverbank is the real highlight here, and there are a number of wats scattered around the town. The small museum has a collection of Angkorian-era artefacts, and beyond the town there's a number of hilltop temples, yet more wats and a large lake. One of the more famous hills is Phnom Sampeau (Ship Hill) with the notorious killing caves
Battambang is known for its statues which seemingly decorate every public place. Most are of animals (mythical and real) and divinities (also mythical and real?)
The most famous of these statues is on the main road in from Phnom Penh and is of an ancient Khmer King holding a stick which he used to quell rebellions in the Battambang area. The name of the town / province comes from this legend.
The town also has a number of fine colonial buildings along the river including a very grand French era governors residence.
Around Battambang:
Phnom Sompoen, a hill with the killing caves of the Khmer rouges, a series of buddhist caves and a monastery with two Stupas on the hilltop. Entry is US$2, covering also Wat Banan.
Wat Banan, the so-called mini-Angkor wat, an impressive flight of stairs leads up to a dilapidated Angkor-type temple which is still in use as a buddhist shrine.
Wat Baydamram, the bat temple, where hundreds of fruit bats live under the protection of the monks.
Wat Ek Phnom, another Angkor-type temple ruin, about 15 km north west of Battambang. The road goes alongside lovely small rivers bordered by trees and small villages and is in general a very nice area. Approaching Wat Ek Phnom you suddenly encounter a giant buddha statue in the wat. The grounds of the Wat also have an Angkorian era temple which is in relatively good shape and with some interesting carvings.
Several opportunities to explore villages exist just south of town. The Cultural village of Watkor, just a few km south of the town center has several "ancient wooden houses" from the early 20th century. Further south are the agricultural villages of Kompong Seyma, and Ksach Puoy. For info call District Administration Battambang: 012.881.516/016.666.111
Location is derived from the great work of
WikiMapia
Videos:

YWAM - Battambang, Cambodia
across the nation of Cambodia. He has called... will you go? (Mark 16:15)...ywam battambang cambodia uofn


Cambodia Mission Trip- Battambang
orphanage in Battambang. The children were so amazing and truly precious! Here's a little piece of what our visit was like......Battambang orphanage


Prison Break In Battambang- 3
Battambang prison in cambodia. part.3...Battambang Cambodia


Battambang on a Bike
One of the most educational and rewarding ways to see Battambang and the Cambodian countryside...on the back of a free-wheeling motorbike. http:


Battambang Cambodia
my home town ,new park in BB...Cambodia khmer


A Taste of Battambang
culinary crown of mainland Southeast Asia. http://www.uncorneredmarket.com/...Battambang food vegetables fruit meat street-food markets


A Boat to Battambang
on a boat trip from Siem Reap to Battambang. http://www.uncorneredmarket.com/...Battambang river longtail boat Siem-Reap


Hope Cambodia Battambang Praise God with a Dance
Backstage at the Hope Cambodia Festival in Battambang where the Khmer Praise and Worship team is praising God with a dance....Khmer Praise worship Cambodia


Hope Center Orphanage Dedication Battambang Cambodia
Hope Center Battambang Dedication...Hope Center Battambang Dedication Orphanage Khmer Cambodia Love Joy Peace


Siem Reap - Battambang
Boat from Siem Reap to Battambang...boat siem reap battambang


battambang bamboo train 1
battambang...battambang


Battambang bamboo train
on the side of the track, waiting to be put together. Is this safe?? We had our doubts....Battambang bamboo train


Battambang Market
10th Jan 2007, Battambang market, with khmer music...Battambang market


Bamboo train, Battambang aka norry
meet another train on the same line the lightest one usually dismantes theirs first to let the other pass....bamboo train cambodia battambang norry lorry


Motorbike road in Battambang
motor taxi...battambang motodop


in Battambang
? - Begging for handouts, help, who knows really?...jfwpa Battambang Cambodia cambodian poor begging mother children people poverty southeast asia asian mercedes


Slow boat from SiemReap to BattamBang
Slow boat from SiemReap to BattamBang...Slow boat from SiemReap to BattamBang


Prison Break In Battambang- 1
Battambang prison in cambodia. A group of prisoners took one guard hostage armed with a pistol and grenade. part.1...Battambang Cambodia


Prison Break In Battambang- 2
Battambang prison in cambodia. a guy with white pant & black t-shirt is the prison guard. part.2...Battambang Cambodia


Nearest places of interest:
Popular places: