Videos: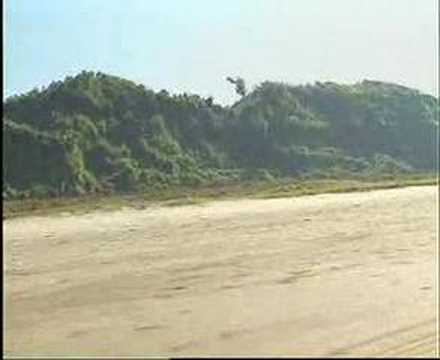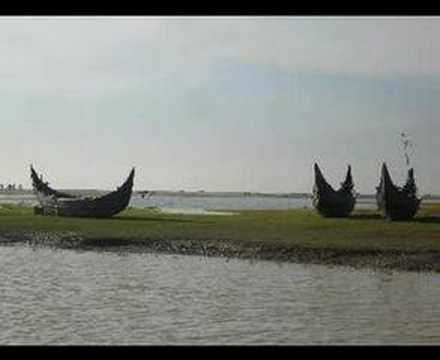 More videos
Bangladesh
Bangladesh, officially the People's Republic of Bangladesh, is a country in South Asia. It is surrounded by India on all sides except for a small border with Myanmar to the far southeast and the Bay of Bengal to the south. Together with the Indian state of West Bengal, it makes up the ethno-linguistic region of Bengal. The name Bangladesh means "Country of Bengal" and is written as ¬¾²¾¦¶ and pronounced (help·info) in the official Bengali language.
Bangladesh is a very small country, broken into 6 administrative divisions:
- home to the capital city
- a picturesque hinterland of large hills forests
- known for its silk
- a relaxing, slow paced area, home of the
- home to endless rolling tea estates and beautiful natural scenery
The land o River, Paddy & Green. To see real bangladesh Barisal is the best.
Videos:

Driving in Dhaka Bangladesh
A very cool video of driving in Dhaka - Bangladesh made by some kids for a school project i think... I just found it on the internet


discover bangladesh,1
video on bangladesh nature...nature tourism bangladesh


Boats of Bangladesh.
Variety of Boats of Bangladesh is quite remarkable. Boats are made on different design according to purpose: Cargo, Passenger, Fishing, racing, etc. Different


Bangladesh - BU Bangladeshi Students Association '06 Montage
'06. This was intended as a first look at Bangladesh for our members who had never seen Bangladesh. The 5-minute montage follows an intro to


Sylhet City Bangladesh
Sylhet City Bangladesh...sylhet bangladesh mobile mast fish rikshaw


"Bangladesh" an Introduction to the world..
all BENGOLIS who have sacrificed their lives for Independence and Language Movement of BANGLADESH...Bangladesh Dhaka 21st February Bangla boishakh culture green events landmark nature travel log cityscape


SNR movie: part V (india and bangladesh)
Taking you trough Europe, Asia, Oceania and South & North America....SNR world travel backpacking traveling wereldreis bert sacre stijn ruys india bangladesh


British Airways Takeoff from Dhaka Bangladesh Boeing 777
Takeoff from Dhaka Bangladesh destined for Heathrow, flight BA0144, Boeing 777, 21 Oct 2006. Footage of Zia Intl Airport & Wings etc, taken by www


Chittagong Hill tracks- Bangladesh
to Bandarban district of south east side of Bangladesh. It is famous for hilly and greenery. Must visit for Bangladesh tourists. We got this VAN from hotel


Qurbani Eid in Dhaka, Bangladesh
Prophet Ismail. On January 11, 2006, 13 million cows were sacrificed in Bangladesh alone - a country with a population of 144 million (or 1 cow


Bangladesh, just an ordinary day
Mid September 2006. Padma river with some friends....bangladesh


Facts of Bangladesh (with beautiful landscapes)
the Jatiyo Sangshad, and one of the most prominent leaders of the Islamic Jamaat-e-Islami Bangladesh....Bangladesh Awami League Sheikh Hasina


Kami Bangladesh Discharge Grain Video 1
Hi Guys, this is my video of discharging grain in Bangladesh. We were at anchor and a lightering ship came alongside our ship. We tied her up


Experience Bangladesh: A blend of people, nature and culture
colors and the natural beauty, the economy and commerce of Bangladesh. The video feature clips from NTV Bangladesh, G-Series presentation, music by Mahmud Uz


Lighting the Southern Islands (BANGLADESH)
A doc about the solar electrification of remote island villages in Bangladesh....Bangladesh Solar Energy Village Lighting Islands Amit Sabah Rabab Bangla Documentary Southern Island


BANGLADESH ARMY OF ISLAM
BANGLADESH THE 2ND LARGEST MUSLIM NATION...BANGLADESH 1971 ARMY ISLAM


BANGLADESH 2007
I GUESS U NEVER THOUGHT BANGLADESH COULD LOOK LIKE THIS......bangladesh india asia pakistan


The Sylhet International School Bangladesh
documentary about the experience of studying at The Sylhet International School in Sylhet Bangladesh....bangladesh sylhet bangla bengali skis bengal travel school education student study


Derek Hess in Bangladesh : Shipbreaking Yard Chittagong
trip to the shipbreaking yard exclusive footage! This area is not allowed for tourist!...ship breaking boy hendriks lea williams thais alves chittagong bangladesh


Nearest places of interest:
Popular places: