Videos: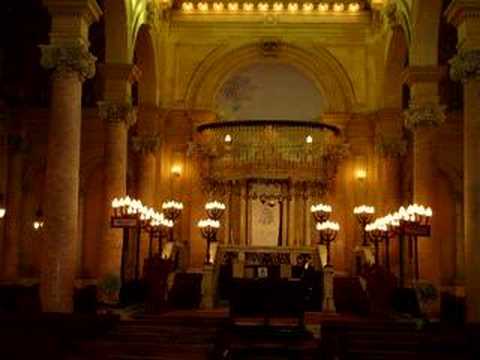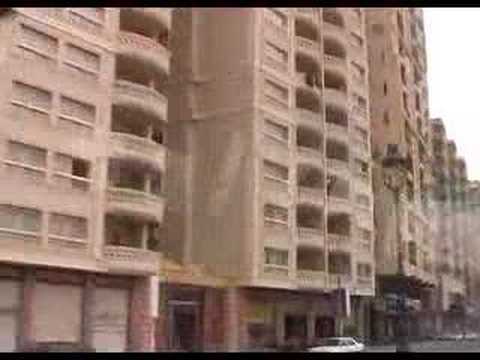 More videos
Alexandria
Alexandria (Greek: Aleca'ndreia, Coptic: óž Rakot@, Arabic: a+l+ahs+k+n+d+r+y+tm Al-`Iskandariya, Egyptian Arabic: Iskindireyya), (population of 3.5 to 5 million), is the second-largest city in Egypt, and its largest seaport. Alexandria extends about 20 miles (32 km) along the coast of the Mediterranean sea in northcentral Egypt. It is home to the Bibliotheca Alexandrina, the New Library of Alexandria, and is an important industrial centre because of its natural gas and oil pipelines from Suez.
Citadel of Qaitbay. Historic site At Ras el-Tin at the western tip of Alex, take the yellow tram to get there. Admission LE 6. Built by Mameluke Sultan Abdul-Nasser Qait Bey in 1477 AD but razed and reconstructed twice since.This citadel was built in 1480 by Sultan Qaitbey on the site of the Pharos Lighthouse, to protect the city from the crusaders who used to attack the city by sea.
Bibliotheca Alexandrina. . A huge modern library and research center constructed on the site of the former Library of Alexandria (destroyed c. 400 AD), located just to the east of the Corniche. Admission LE 10 (non-Egyptians). Open daily except Tuesday 11 AM to 7:00 PM, but opens only at 3 PM on Friday and Saturday.
Graeco-Roman Museum. A history museum with a vast collection mostly dating from the 3rd century BC to the 3rd century AD, spanning the Ptolemaic and Roman periods.
Roman Catacombs at Kam-el-Shuqqafa. Best viewed early in the morning when no one else is around. Bring a flashlight, a camera, and shoes that can get muddy. Don't surrender your camera - travel alone and say you have no camera and they don't say anything. (But watch out for the guards up above!) No longer true- they'll check your bag now and will hold your camera until you leave.
Pompey's Pillar. An ancient monument, this 25-meter-high granite column was constructed in honor of the Emperor Diocletian in AD 297.
Alexandria National Museum. History Museum with more than 1800 archaeological pieces exhibited chronologically: the basement is devoted to Prehistoric and Pharonic times; first floor to the Graeco-Roman period; second floor to the Coptic and Islamic era that highlights artifacts raised during recent underwater excavations.
Corniche. The Corniche is a glorious 3km walkway (wharf/pier/boardwalk) along the harbour dotted with restaurants, markets and historic sights.
Kom El-Dikka. Ancient ruins. Built in the 2nd century AD, this Roman amphitheater has 13 semicircular tiers made of white and gray marble.
Montaza Palace, in Montaza
Ras el-Tin Palace, in Ras el-Tin
Presidential Palace, in Maamoura
Location is derived from the great work of
WikiMapia
Top photos chosen by u all:
Alexandria, România
Made by
Chodaboy
Liviu Vasilic─â Liviu Vasilic─â (n. 2 iulie 1950, Plosca, Teleorman - d. 19 octombrie 2004) a fost un c├ónt─âre┼ú de muzic─â folcloric─â rom├óneasc─â din regiunea Teleormanului, Muntenia. ┼×i-a ├«nceput activitatea artistic─â de solist vocal de muzica popular─â ├«nc─â din perioada studen┼úiei (1974-1980), clas├óndu-se pe primul loc la toate etapele na┼úionale ale Festivalurilor Artei Studen┼úe┼čti, pentru originalitatea repertoriului ┼či a stilului de interpretare. Pasiunea pentru folclor l-a determinat s─â colec┼úioneze costume populare autentice teleorm─ânene, realiz├ónd, ├«n numai c├ó┼úiva ani, o bogat─â colec┼úie care se afl─â ├«n prezent ├«n patrimoniul Ansamblului de C├óntece ┼či Dansuri Burna┼čul din Alexandria.
home, sweet home!
Made by
alina-mihaela - have a beautiful week!
www.youtube.com/watch?v=uujNlGsFPyE&feature=related
Intrevezi
Made by
highway6southbound
Corect cred ca e intre vezi. Drumul asta face stinga din DJ504 si leaga Alexandria de sirul de sate de pe DJ506.
Civilisation
Made by
Viorel Mocanu
I take great pride in my hometown's people and their fantastic habits and civilisation degree...
statuia lui liviu vasilic─â
Made by
iuliansirbu
Statuia lui Liviu Vasilică (cântareţ de muzică populară) Alexandria, Teleorman
Painting Forever
Made by
Viorel Mocanu
Unedited sunset in Alexandria, Romania. ( view from my 5th story flat)
Camelia
Made by
Viorel Mocanu
Camelia on a windy day, in Alexandria, Romania.
DSCN1376
Made by
d3xmeister
Kids Park in Alexandria, Teleorman, Romania
Flowers
Made by
d3xmeister
Spring in Alexandria, Teleorman, Romania
Song of peace
Made by
Viorel Mocanu
Just clouds above Alexandria, Romania.
Beauty and the beast
Made by
Viorel Mocanu
Photomanipulation of flower on train.
my high school
Made by
alina-mihaela - have a beautiful week!
Alexandria city, county Teleorman...
19 august 2008
Made by
Mircea Constantin D.
Alexandria, am decodat telefonul azi
On the brink of destruction
Made by
Viorel Mocanu
Gravity... no escaping gravity...
Transport in Rum├Ąnien
Made by
scild5
Transport in Romania with Horse
Me at my Friend
Made by
scild5
verliebt , verlobt verheiratet
├ťberland-Transport in Romania
Made by
scild5
Transport with the Horse
Contrast
Made by
Viorel Mocanu
after a storm had passed
DJ504 East
Made by
highway6southbound
Dirt road.
Videos:

Synagogues d'Alexandrie- Synagogues of Alexandria
2 Remaining synagogues in Alexandria: Eliahou Hanavi & Menasce Synagogues...Jews from Egypt Juifs d'Egypte Patrimoine Juif Jewish heritage


Alexandria
A tribute to my sweet lovely city Alexandria which I love & adore, my first movie ever, sorry for the bad quality, just said am new in


City view of Alexandria Egypt ňčâňĆŐń║ÜňÄćň▒▒ňĄžňčÄŠÖ»
Alexandria is the second largest city of Egypt, founded by Alexander the Great on the site of an ancient fishing village, and with a harbor that was protected


An Alexandria Farewell Poem
to Alexandria, Egypt 14 years ago. The poem was published in Al Turath supplement of Al-Madinah Saudi Newspaper same year. See also other later alexandria


M─▒s─▒r turu - Egypt - Cairo - Alexandria - Sharm el Sheikh
.. by Elissa's song ayshalak......m─▒s─▒r kahire iskenderiye suveys ┼čarm ┼čeyh sharm cairo egypt alexandria tasucu silifke mersin turkey aytac giza sfenks


alexandria
One city, two cultures the magnificent Alexandria. Homeland of great Greeks and Egyptians. Brother Nation....Alexandria Egypt Greece Macedonia Egyptian Greek culture friendship brother


Alexandria
time swimming movie beautiful wreck happy good cam video youtube ambience boat sea ocean love music beach waves......Alexandria Egypt People underwater HeyYouImage


Big Jump 2007 Alexandria
Adel Labib, Governor of Alexandria and the Governorate of Alexandria for their kind support and warm welcome in one of the beaches of Alexandria....SDA Anna


BBC - In the footsteps of Alexander (Alexandria) 7
Darius Athens Library of Alexandria Mediterranean Arabia Near East Babylon Iraq War Battle Conquest...Ancient History Greece Alexander the Great Macedonia Persia Empire Egypt Alexandria Legend BBC Documentary


Alexandria
New Library of Alexandria. Alexandria was founded by Alexander the Great in or around 334 BC, the city was known for the Lighthouse of Alexandria (one of


Alabama North to Alexandria, VA on Amtrak's Crescent
ride from Alabama north thru Atlanta to Alexandria, Virginia on Amtrak's Crescent in October 1989....Amtrak train railroad ride Alabama Atlanta Alexandria VA Crescent


Prince of Alexandria Egypt CaMba
Place in Heart...CaMba Alexandria Marina Bianky sharm el she5 ma3mora Montaza Egypt


Today We Take A Trip to Historic Alexandria, Va
Today we head out to the historic Alexandria, Va waterfront for some good ol' Virginia culture....Historic Alexandria Virginia Cutlture Waterfront


Alexandria Egypt www.momen4egy.TK
alexandria a Love wave on egypt...alexandria egypt momen4egy


Alexandria Harbor: Underwater Excavations
Dive under the waters of Alexandria and discover the lost monuments and statues of this ancient city....alexandria alexander underwater egypt ruins ancient harbor coast waters


Syedy Abu Alabas Almrsy, Alexandria, Egypt
, see it. Islam has a message for you, hear it. Islam is love , love it....Islam Egypt Alex. Alexandria


Alexandria Egypt is my love
Alexandria Egypt is my love...Alexandria Egypt is my love


Masr Alexandria
Alexandria...Alexandria Egypt Masr


Alexandria city downtown market area
Driving around Alexandria city, passing by the downtown market area....Egypt Alexandria city downtown market area


Nearest places of interest:
Popular places: