Videos: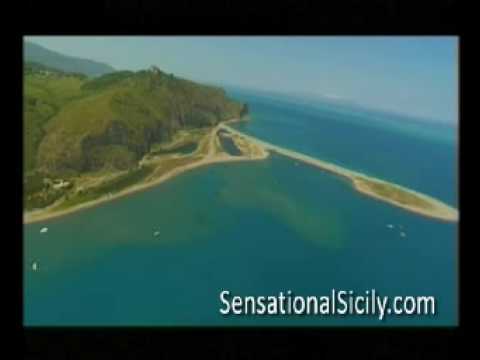 More videos
Aidone
Interesting places in Aidone:
Aidone is a town in the province of Enna, in region of Sicily in southern Italy.
Location is derived from the great work of
WikiMapia
Top photos chosen by u all:
Particolare bugnato a punta di diamante - Aidone - Enna - Sicily
Made by
!paco!
View On Black
Aidone un piccolo paese in Provincia di Enna possiede il monumento certamente più singolare e uno tra i più affascinanti nel panorama artistico siciliano: la facciata in bugnato a punta di diamante della chiesa di San Domenico. Il convento e la chiesa furono costruiti a partire dal 1419 su progetto dell'architetto aidonese Leonardo di Luca, su incarico di fra' Vincenzo da Pistoia. Il complesso sorse su una precedente piccola chiesetta che custodiva la reliquia di una spina della corona della passione di Cristo. La costruzione venne completata nel 1465. In seguito alle prediche che vi tenne san Vincenzo Ferreri, nel 1625 la chiesa venne intitolata al santo spagnolo, come recita l'iscrizione sul portale. Dalla fine del XIX secolo fino al 1950 circa, il convento venne utilizzato come sede della scuola elementare. Alla fondazione quattrocentesca rimanda il motivo della decorazione della facciata a punta di diamante, riferibile allo stile plateresco diffusosi dalla Catalogna in Sicilia e nell'Italia meridionale nella seconda metà del secolo: l'utilizzazione del tipo di bugnato in un edificio religioso costituisce un unicum, in quanto tutti gli altri edifici con questo rivestimento architettonico sono di uso civile (es. Palazzo Steri a Sciacca, Palazzo dei Diamanti (Ferrara) ) e l'altro caso di uso in un edificio religioso, la Chiesa del Gesù Nuovoa Napoli, è in realtà un falso, si tratta infatti del palazzo Sanseverino venduto nel 1584 ai Gesuiti che losventrarono per costruirvi la chiesa lasciando solo la facciata in barocco ed il portale. Un unicum è anche il tipo di bugnato con l'alternanza di conci bugnati con conci piani, reso ancora più suggestivo alla luce dalla pietra bianca. La chiesa subì molti danni per il terremoto del 1693 e fu sottoposta a lavori di consolidamento e restauro, la facciata fu definita in una cornice neoclassica con i bei cantonali in blocchi regolari di arenaria locale, incisi con un motivo decorativo a chiocciola, e con l'elegante portale. Sul sito del convento, demolito negli anni 70, è sorto un edificio destinato a centro servizi. ENGLISH Aidone a small town in the Province of Enna certainly has the most unique monument and one of the most fascinating art scene in Sicily: the façade in ashlar diamond point of the church of San Domenico. The convent and church were built since 1419 on a design by Leonardo aidonese Luke, instructed by Fra 'Vincenzo da Pistoia. The complex was built on a former small church, which housed the relic of a thorn from the crown of the Passion of Christ. Construction was completed in 1465. Following the sermon that gave St. Vincent Ferrer, in 1625 the church was named after the Spanish saint, as says the inscription on the portal. From the late nineteenth century until about 1950, the convent was used as headquarters of the school. See the founding fifteenth why the decoration of the facade diamond, referred to plateresque has spread from Catalonia in Sicily and southern Italy in the second half of the century: the use of the type of ashlar in a religious building is unique, because all the other buildings with architectural coatings that are civil use (eg Palazzo Steri in Sciacca, Palazzo dei Diamanti (Ferrara)) and another case of use in a religious building, the Church of Jesus Nuovoa Naples, and actually a fake, because it is the Palazzo Sanseverino sold in 1584 to the Jesuits that losventrarono to build the church, leaving only the facade in Baroque and the portal. A whole and also the type of alternating blocks with ashlar with rusticated quoins plans, made even more impressive in light of the white stone. The church suffered much damage during the earthquake of 1693 and underwent restoration and consolidation work, the facade was defined in a setting with beautiful neoclassical cantonal regular blocks of local sandstone, engraved with a decorative pattern, spiral, and with 'elegant portal. On the site of the convent, demolished in the 70s, there was a building for a service center.
L'ora del bagno
Made by
Colombaie
Il bellissimo museo di Aidone, dove sono conservati i reperti di Morgantina. Dagli scavi delle terme suburbane è emerso un ambiente semicircolare nel quale erano posizionate le vasche da bagno in terracotta. E' stato rinvenuto anche un frammento di fregio dipinto, così nel museo è proposto un diorama didattico ricostruttivo. Bellissimo! consiglio di vedere il museo PRIMA degli scavi.
Sicilianità
Made by
Colombaie
La Torre Adelasia faceva parte delle mura difensive di Aidone, ma è stata trasformata nel campanile di Santa Maria La Cava. Un vero sunto di architettura siciliana: gotica sotto, rinascimentale in mezzo, barocca sopra!
pile of roof tiles
Made by
ecormany
in the museum in Aidone, which we kinda weaseled our way into even though it was closed. then they kicked us out.
piazza in Aidone
Made by
ecormany
there were flurries falling at this point, very hard (impossible?) to see in the photo
Menade di coccio
Made by
Colombaie
Inquietante antefissa! Bisogna considerare che andava vista dal basso.
Sguardi #03
Made by
ggugg
Museo Archeologico di Aidone (EN), 4 aprile 2010. Femminile divinità.
Morgantina valley
Made by
ecormany
panorama of the valley that Morgantina lies in, from above in Aidone
Morgantina valley
Made by
ecormany
it was absolutely beautiful before we went down to the site
Chef Liborio Gangi
Made by
Giuseppe Stimolo
Chef-Patron del Ristorante 'Vecchia Aidone - Aidone (EN)
Videos: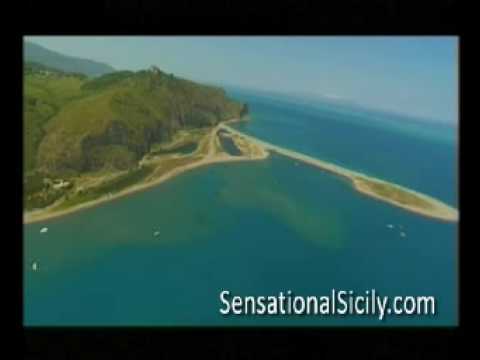 Sicily Nature, Parks & Enviroment
poachers and pollution. In the Enna province are the Bosco di Rossomanno, between Aidone and Piazza Armerina, well-endowed with natural resources and a rich flora


Nearest places of interest:
Popular places: