Find hotels near Abadan
Videos: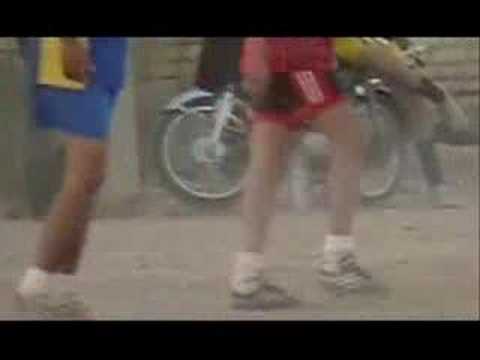 More videos
Abadan
Interesting places in Abadan:
Abadan (aMb+a+d+a+n+ in Persian) is a city in the Khuzestan province in southwestern Iran (Persia). It lies on Abadan Island, on the Arvand river. In 2005, the population was estimated to be at 415,139. The civilian population of the city dropped to near zero during the eight-years Iran-Iraq war. In 1992, only 84,774 had returned to live in the city. By 2001, the population had jumped to 206,073, only to double in the past five years.
Location is derived from the great work of
WikiMapia
Top photos chosen by u all:
Iran Abadan _DSC19301
Made by
youngrobv (Rob&Ale)
Abadan was largely destroyed in the 1980-1988 Iran-Iraq War, as many towns along the Shatt Al Arab river border with Iraq, due to Saddam Huseein's scorched earth policy. Today the town is completely rebuilt, featuring some striking architecture. *
3 Nov - 250 views
Iran Abadan _DSC19299
Made by
youngrobv (Rob&Ale)
Abadan is unmistakably an oil town, with its many foreign engineers adding to the rich mix of languages being spoken here. *
24 Oct '08 - 100 views
Videos:

ABADAN Trip Part 2 By Sammy
My trip 2 Abadan...Abadan Abadani Bandari Sandy Bandar Iran Irani Khouzestan Travel Trip


ABADAN Trip Part 3 By Sammy
MY TRIP TO ABADAN...Abadan Abadani Sandy Khouzestan Khoramshar


ABADAN Trip Part 5 By Sammy
Trip To ABADAN...Abadani Abadan Khoramshar khozestan Iran Irani


ABADAN Trip Part 4 By Sammy
Trip To Abadan...Abadan Abadani Persian Sandy Khouzestan


ABADAN Trip Part 7 By Sammy
Abadan...Khoozestan.Abadani Sandy Abadan Iran Persian Sandy.Iranian


ABADAN Trip Part 6 By Sammy
MY TRIP 2 ABADAN...ABADAN KHOUZESTAN.BANDARI ABADANI PERSIAN SANDY IRAN


Gachsaran and Spring
Shiraz and to the West is Ahwaz and Abadan, that means if any one traveling from Shiraz to either Ahwaz or Abadan must pass through Gachsaran.It is


Khouzestan, Iran
Video Presentation From South of Iran - Khouzestan...Khouzestan Abadan Ahvaz dezful Iran


Old Pics from Iran, Set 1
Some old pics from Iran....iran iranian persia persian abadan tehran oil


eceabadan
Ece ABADAN...@metro


Nearest places of interest:
Popular places: